Shady Grove Group
Shady Grove Group provides professional training, consulting, research, and educational services using state-of-the-art technology. Our services include professional training, project and program management support, infrastructure design development and support, integrated financial solution development and deployment, and the provision of learning management system platform and support to transition into digital education.
In addition to our own local expertise we have partnered with the following organizations based in the US to deliver quality services.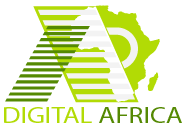 Digital Africa in the areas of Learning Management Platforms
To be key player in the transformation of the business sector in Ethiopia, and the region at large
to empower our clients to steer themselves to success by listening to their needs and providing them with high quality integrated services
our work is guided by our commitment to quality, professionalism and priority to clients' needs
Our Strategy
By deploying our own local expertise and collaborating with our international partners, we offer comprehensive services directed towards enabling our clients reach their goals, and beyond. In doing so we focus on:
Facilitation of the co-creation, dissemination, use, and management of knowledge, tools, and techniques.
Development of tailored training and coaching to senior executives, corporate leaders and middle and lower level experts.
Deploying international and local experts in collaboration with clients with a specific emphasis on knowledge and expertise sharing and transfer.
Operating with the highest ethical and professional standards, social responsibilities and industry best practices.
Supporting the digital transformation of clients with technology solutions in their financial activities and other area.
We focus on facilitating cross-team communication to successfully enable program execution and continuous improvement. Our team will work with our clients to oversee multiple projects and provide continuous insight that will help to guarantee that organizational performance goals are met.
Shady Grove Consulting specializes in project management services. We successfully manage projects through the implementation of the agile methodology. We provide our clients with full project life cycle consulting, teams that are dedicated to technical documentation, as well as quality assurance.